Hirano Mushroom LLC was established in 2013 in Kosovo. It is a very diverse, international company where expertise comes from Japan, France, the Netherland, Switzerland and Kosovo.
Devoted to BRINGING HIGH QUALITY EXOTIC MUSHROOMS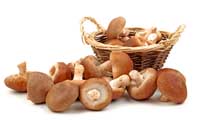 Hirano Mushroom LLC is the only producer of exotic, shiitake mushrooms in the Eastern Europe, devoted to bring high quality mushrooms to the European, Asian and United States markets. With production capacities of 8 tons a day and distribution points in France and the Netherland, we will make sure to deliver your order with first class shiitake within 3 days anywhere in Europe.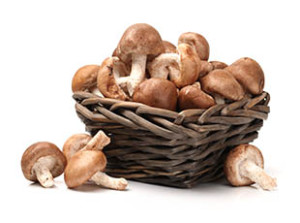 Hirano Mushroom LLC – Shiitake and much more…
Hirano Mushroom started as a small-scale production company, specialized in the world of mushrooms. By now, we have grown into a renowned importer/exporter of fresh wild, exotic and processed mushrooms for the whole European market. The number of our branches increases continuously, which enables us to deliver throughout the whole of Europe. Our product range consists of only the best quality mushrooms from home in two types: Shiitake and Wild Forest Mushrooms. The processing of our products is entrusted to specialized growers.